Born 1872; died 1944.
Not a Guild member
Calligrapher, font designer.
Life
Edward Johnston, CBE was a Uruguayan-born British craftsman who is regarded, with Rudolf Koch, as the father of modern calligraphy, in the particular form of the broad-edged pen as a writing tool.
He is most famous for designing the sans-serif Johnston typeface that was used throughout the London Underground system until it was redesigned in the 1980s. He also redesigned the famous roundel symbol used throughout the system.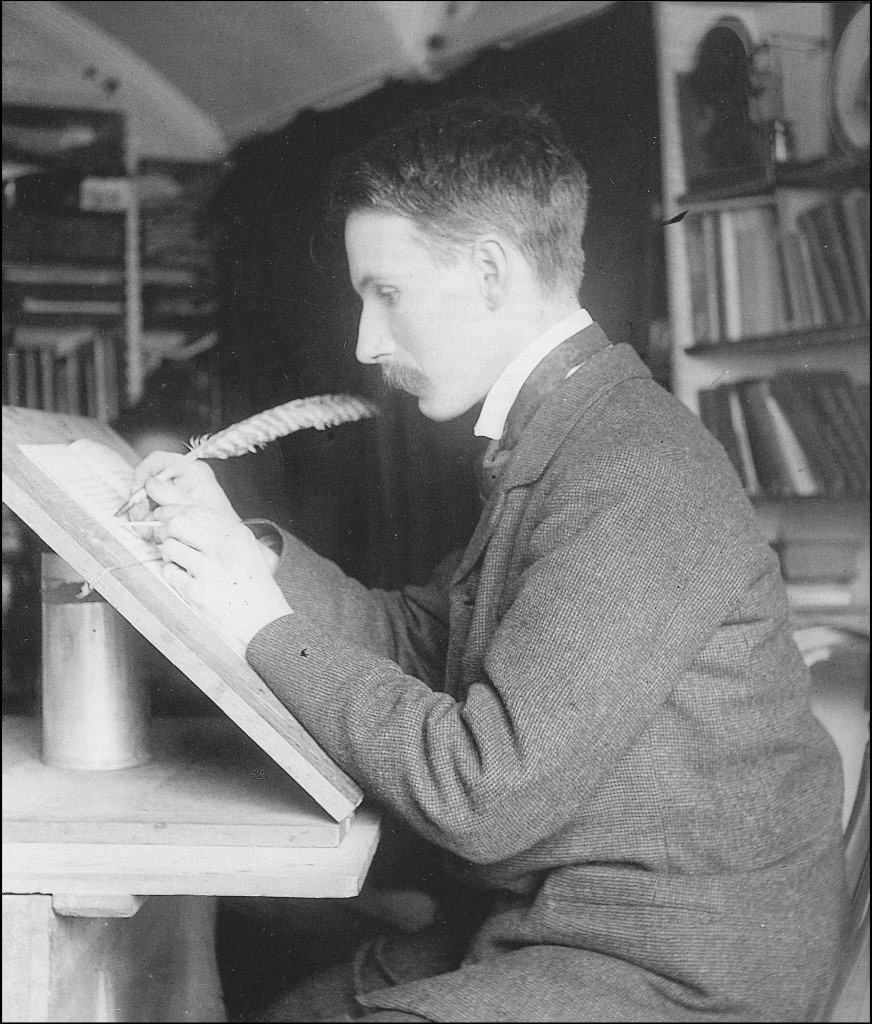 He was a mentor and friend to Gill when he (Gill) first moved to Hammersmith and became involved in the Arts & Crafts movement. Johnson later followed Gil to Ditchling, but their relationship became less close when Gill converted to Catholicism. Johnston, though, continued to live in Ditchling for the remainder of his life and is buried in the parish churchyard.
Further information
Links
Book
Edward Johnston: A Signature for London – Richard Taylor – 2016